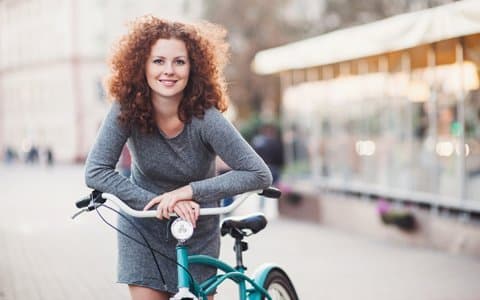 McCullough Dental aims to create a warm and welcoming atmosphere where our patients receive exceptional care without sacrificing comfort. We know that dental treatment is not on everyone's to-do list, so we offer same-day treatments to save you time and money. We strive for an efficient and successful visit for you and your smile.
Safeguarding Your Oral Health
While McCullough Dental is experienced in cosmetic services, our main focus is on your oral health. Our advanced technology allows our office to effectively diagnose and locate bacteria that could cause infection and stop the problem before it affects the rest of the mouth.
We believe in early detection. Schedule an appointment with our dental team to keep your mouth healthy and happy.
What To Expect at Your Dental Hygiene Checkup
Your appointment will consist of the following steps:
Polishing of teeth: This professional teeth cleaning will remove plaque and stains that are not removed from regular brushing.
Removal of tartar: Tartar (calculus) is plaque that was left on the tooth and has hardened and is now attached to the tooth.
Diagnostic x-rays: This technology helps us diagnose bone loss, cysts, tooth decay, and tumors. It is necessary to determine root and tooth positions.
Plaque Removal: Plaque is a build-up of saliva, bacteria, and food debris that creates a sticky film on the tooth that if left untreated will infect the gums and lead to gum disease.
Tooth decay check: Our dental team will check the surface of the tooth for decay using designated dental instruments.
Screening for oral cancer: The screening will include a scan of your gums, lips, tongue, throat, face, and neck for symptoms of oral cancer.
Evaluation for gum disease: We will check for periodontal disease by examining the bone and gums around the teeth.
Examination prior dental work: This is a chance for the dentist to make sure that your previous fillings, crowns, or other treatments aren't being affected by wear and tear.
Having regular dental appointments can greatly improve your oral health. If you get each of the above services every six months, your teeth will stay healthy, and we'll be able to predict any potential problems early on.
What Dental Services Do We Offer?
McCullough Dental can help you reach optimal oral health! Our dental services are extensive and intended to keep patients smiling.
Periodontal Gum Disease Treatment
Our advanced technology and dental instruments make battling periodontal disease a breeze. It is important to catch gingivitis early on and use the proper tools to get the job done. With our Periodontal treatment, you can put your teeth and mind at rest.
Dental Health Scan
Dental health needs to be evaluated by a dental professional because they are equipped with the technology and experience to fully diagnose and create a treatment plan to combat or protect your oral health from decay, bone loss, tumors, and cysts.
Regular Cleanings
What most people do not realize is that brushing your teeth twice daily, flossing, and using mouthwash are not enough on their own. Professional cleanings are a necessity. Our dental team has special instruments designed to remove tough plaque that has stuck to teeth.
Cavity Fillings
Sometimes, despite our best efforts, bacteria form cavities in the enamel of our teeth. When this happens, a dental filling will remove the damaged tissue, fill in the hole in the enamel, and polish off the tooth like nothing ever happened.
Schedule Today To Protect Your Oral Health!
At McCullough Dental we take dental health very seriously and we strive to make it as comfortable and easy for you as possible. Take the first step to protect your oral health by scheduling an appointment with McCullough Dental.