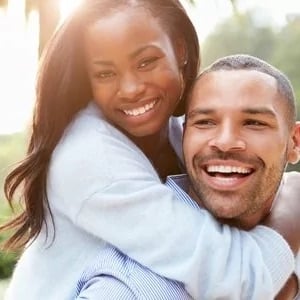 No one wants to wait weeks or even months for the dental treatment they need especially when it comes to cosmetic appeal. At McCullough Dental we focus on efficient dental techniques. We rely on advanced technology to give you quick and stunning results without straining your budget.
We offer same-day dental services to help you on the road to a stunning and restored smile. Our dental team is dedicated to your needs and your dental health. We strive for a warm, friendly, and inviting environment that gives you the confidence to smile in or out of the dental office.
What is Included With Same-Day Treatment?
Having an extensive list of dental procedures is impressive but making sure that they are effective is harder. We offer select same-day treatments to ensure that our patients are receiving excellent care in a shorter amount of time. These are the same-day treatments we currently offer:
Dental crowns. Caps that cover the entire surface of a damaged tooth.
Bridges. Strings of false teeth that bridge gaps in the mouth and replace missing teeth.
Onlays. Small appliances that fill decayed areas on the surface of a tooth.
Inlays. Small appliances that fill decayed areas inside a tooth.
Usually, these treatments will take weeks or even months of visits before the final results. McCullough Dental can shorten that time. You can receive a full dental crown treatment all in a single appointment.
Regardless of the treatment you need, we will work with you and your schedule to make a dental plan.
We may not offer same-day service for a specific procedure you need, but we are always working on making the dental process more efficient. We are willing to do what is necessary to make treatment easier for you because we know that dental health is essential and we want to help you prioritize it.
Does Same-Day Treatment Cost More?
Due to our advanced technology, the CEREC machine, which stands for Chairside Economical Restoration of Esthetic Ceramics, we can get fast and precise results without sending the molds to a lab. You will not have to worry about paying a bigger bill just because you get quicker results. Quite the opposite. You will spend less money because we can do everything in-house.
McCullough Dental makes fast, efficient, and effective treatment possible without the burden of the bill. Same-day treatment is not an exclusive premium feature but is available for all of our patients.
Benefits of the CEREC Machine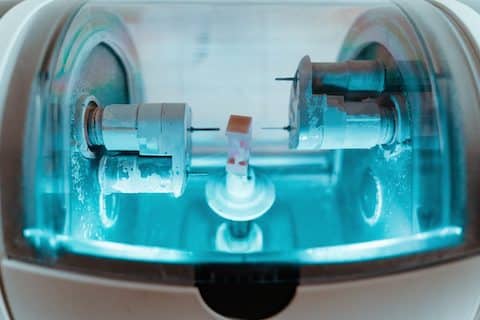 CEREC creates the ceramic crown, bridge, inlay, or onlay so that it fits exactly with your tooth and mouth. This precision will eliminate extensive shaping or fitting difficulties because the dental accessory will be designed to your exact tooth and its needs. There are many other benefits created by using advanced technology like the CEREC machine:
Fast appointments.
Efficient dental work.
Cost-effective treatment.
Less travel time.
Precise fittings.
Same-day service.
Long-lasting solutions.
Durable dental accessories.
This technology will keep the dental crown or bridge smooth and natural-looking. CEREC protects your oral health and can match your remaining teeth perfectly. Your crown or bridge will look and feel just like one of your natural teeth.
You do not have to travel to multiple offices or get a referral to get the treatment that you need. We can provide the entire crown or bridge procedure in-house in one appointment. Fast, painless, and incredibly personalized!
Who Is a Candidate for Same-Day Service?
There is no membership or premium fee to receive same-day treatments. Regardless of your income or how long you have been a patient, you are eligible for quality same-day dental treatment.
You are a good candidate if you need a crown or other dental accessory to restore one or more teeth. Inlays, onlays, and crowns repair damaged teeth. Bridges replace missing teeth. If you have decayed, broken, or missing teeth, same-day treatment can help you.
At McCullough Dental we cut out the middleman. Without sending x-rays to a lab, we create crowns and bridges in our office to save you time and money.
They were able to fix my cracked tooth with a crown all in one visit.
– Richard D.
Why Choose McCullough Dental for Same-Day Service?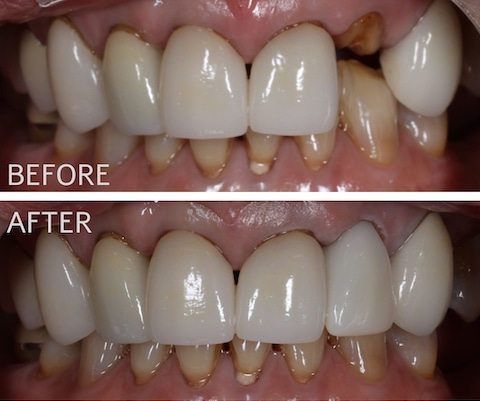 A lot of people have anxiety about going to the dentist in general and do not want to make multiple appointments if possible. It's a high priority for our team to give you the treatment you need as quickly as possible without sacrificing safety or quality.
To get treatments done in one visit we purchased an advanced CEREC machine that takes digital scans of your mouth and 3D prints a perfect dental appliance specifically for your teeth. The printing process takes just 30 minutes.
At McCullough Dental we strive to make a friendly and inviting environment where you know you will be treated like family. We are mindful of your busy schedule. Our goal is to provide you with excellent dental services without interfering with your routine. We always look for new ways that we can make your dental visits better and give you the smile of your dreams.
Does a Temporary Crown Count as Same-Day?
Most dental offices will provide you with a temporary crown while you wait for a lab to create your permanent crown. This process can take several weeks. While waiting, you may experience discomfort and aching because the temporary crown is not as durable, customized, or secure as a permanent crown. That lack of security will affect all aspects of your mouth.
Fortunately, our dental office does not use temporary crowns because we offer same-day services. Our CEREC machine crafts a personalized crown during your dental visit so that you can leave with a permanent and stable dental accessory that will leave you pain and worry-free.
When we say, "same-day," we mean it. You will leave our office with a completed treatment the same day that you started the procedure. You will no longer have to get temporary placement and wait weeks for the permanent one. This saves you time, money, pain, and embarrassment from a temporary accessory.
How Same-Day Services Help You!
Advanced technology provides same-day services for all McCullough Dental patients. Patients who take advantage of this service can look forward to great benefits:
Fewer appointments.
Less travel.
Quicker.
Personalized.
Lower cost.
All of these benefits make it so you do not have to put off getting the treatment you need. Many people wait to get a procedure because they do not have the time or money to get multiple appointments or see two different dentists.
With our same-day services, you can take care of your dental health and schedule one appointment to get the treatment you need. It is easy to prioritize oral health and your smile with McCullough Dental's same-day services.
Schedule an Appointment and Get Treated Same-Day!
Do not wait for weeks to get a stunning and strong smile. With our same-day services, you can leave the office knowing that your dental health is protected without having to make numerous appointments that clutter your schedule.
Our dental team knows that life is crazy enough as is without adding dental issues into the mix. We use advanced technology to get fast, efficient, and exact results that will save you time, money, and stress. Leave our office the same day you get there with a restored smile. Schedule today to get your same-day treatment!