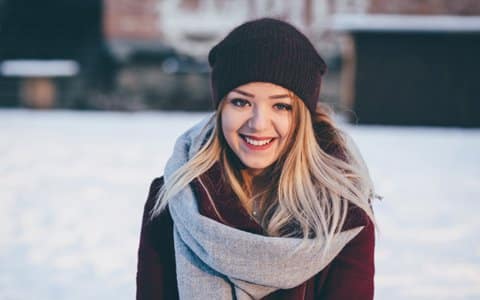 Every dental office strives to protect its patients' oral health while giving them a cosmetic boost. This will keep them smiling pain-free and confident for years to come. Dental bonding is a very common dental treatment to ensure this goal.
Dental bonding seals chips, cracks, or other minor damage to the teeth to give you a finished and natural look that protects against cavities. Bonding uses a moldable resin that, once hardened, will cover the damage, leaving you with a strong and seamless smile.
This treatment is great for anyone who wants a less invasive and inexpensive way to get a great smile!
Dental Bonding Has Cosmetic Benefits
While every dental treatment has wonderful benefits, dental bonding is no exception. It has a lot more than just cosmetic boosts; it is a go-to treatment for the following reasons:
Quick treatment.
Longlasting results.
Protection of oral health.
Decreased chance of cavities.
Inexpensive treatment.
Restorative option.
Cosmetic boost.
Natural-looking solution.
Pain-free procedure.
Every patient can expect to receive many dental bonding benefits. Even if you are only getting dental bonding to seal your tooth from bacteria, you can rest assured you are getting a stunning smile at the same time.
Why Get Dental Bonding?
This simple procedure will give you a smooth smile while closing your exposed tooth from bacteria and plaque.
The most important reason to get dental bonding is to ensure your tooth does not get an infection, tooth decay, or cavities. With the easy-to-move resin, your oral health can become as strong as the hardened resin.
These are some other reasons to get dental bonding:
Tooth stains.
Small gaps between teeth.
Misshapen teeth.
Broken or cracked teeth.
What Are the Risks of Poor Dental Health?
Dental bonding covers and fills the cracks and chips on your teeth to give you a beautiful and stress-free smile knowing that the resin is color matched and durable. This treatment can save you time and money in the long run because it protects against cavities. Poor dental health can be caused by the following conditions:
Lack of saliva. When you have a dry mouth, plaque can build up, causing tooth decay. Saliva helps protect the mouth from bacteria staying on your teeth, so stay hydrated especially if you take medications that cause dry mouth.
Tooth location. It is harder to clean your back teeth because it isn't as accessible as your front teeth and they can hold bacteria in those back crevices. Mouthwash is great for those hard-to-reach places.
Poor dental hygiene. In addition to regular dental checkups, you should be brushing your teeth, flossing, and using mouthwash daily. If you are more susceptible to tooth decay or cavities, check with your dentist to see what they recommend to help protect your teeth.
Snacking on sugary foods or drinks. Cavities are caused by sugar and carbohydrate-eating bacteria. The more sugar that gets stuck and left on your teeth the more likely you are to get cavities, especially if your tooth has a chip or crack.
How Does Dental Bonding Help With Dental Health?
Dental bonding covers up cracks, breaks, and holes in your teeth. Without these easy access points, bacteria will have a harder time getting inside your teeth, which can prevent infections.
Get a Stunning Smile with Dental Bonding!
Dental bonding is so much more than giving you a smoother smile and correcting chips in your teeth. It protects your oral health and allows you to have confidence in your oral health. Take control of your smile and see if dental bonding is right for you. Call to make an appointment with our dental office today!