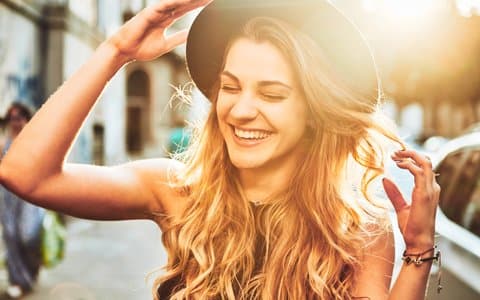 There are many different ways to get a confident smile, but Invisalign is a great treatment to help with that process. The Invisalign service is a removable aligner that covers the entire tooth allowing for a swift and smooth transition to give someone a restored smile.
One thing that dental offices love is giving their patients the smile they have always wanted while protecting their oral health.
Step 1: Invisalign Consultation
First, you will need to schedule a consultation with a dental office to get started on your aligned smile journey.
During your consultation, the dentist will take impressions and imaging of your teeth to create a treatment plan. This process allows for a new and updated aligner to be sent every few weeks for the most efficient transition.
Step 2: Wear the Aligners
You'll receive your aligner kit and a schedule for how often two switch trays (usually around every 2 weeks). Invisalign aligners should be worn every day for at least 22 hours.
Unlike traditional braces, you can easily remove these aligners and take a look at your progress whenever you like. This is great for when you need to remove your aligners to play an instrument, take family photographs, or give a presentation. It also means you can take your aligners out to eat and to brush your teeth.
Step 3: Attend Your Appointments
Every 6 weeks or so, you'll need to check back in with your dentist so they can check your progress. This is one of the benefits of the Invisalign system. Mail-order aligners don't have the guarantee of professional supervision, but Invisalign dentists have to be trained to use Invisalign treatment.
At your 6–week appointments, the dentist will make sure everything is progressing as planned and will make corrections as needed.
Step 4: Wear Your Retainer
Once the treatment is completed, you'll receive a retainer that will keep your teeth in their new alignment. You will need to wear your retainer as instructed by your dentist for long-lasting results.
Benefits of Invisalign
If you choose Invisalign treatment, you'll experience the following benefits:
Easy dental care: You no longer have to worry about threading the wires in braces to properly floss. With removable aligners, you can easily brush and floss your teeth fully.
Quick results: Since the aligners cover the entire tooth, the alignment process is much faster than braces and can take 6–18 months depending on the treatment plan.
Custom treatment: the Invisalign aligners and treatment plan is catered specifically to your needs and goals.
Lasting results: Invisalign results last a lifetime. You should expect a never-ending restored smile if you wear your retainer as directed.
Removability: Don't worry about breaking a bracket! Invisalign doesn't have brackets, and you can easily remove your aligners and eat to your heart's content.
Less pain: This customized treatment plan gives you an easy transition. The retainer is smooth so you do not have to worry about any pesky brackets.
Stunning results: This service can straighten your teeth and solve all of your bite issues.
Other Ways To Get a Stunning Smile:
Many treatments will give you a brighter and more confident smile. Here are some common favorites:
Veneers: small, tooth-colored sheets that correct the look and shape of your teeth.
Teeth whitening: short treatments that remove stains from teeth.
Braces: a teeth straightening tool that uses wires and brackets to move teeth.
Dental implants: tooth replacements that are secured in the jaw and last a lifetime.
Each of these treatments has different timelines, benefits, and disadvantages, so speak with your dental team about which one works for your needs and goals. These will all have a significant impact on your smile so it is important to do your research.
Schedule an Invisalign Consultation for a Restored Smile!
Get started on your Invisalign process with a consultation. Be proactive in your dental health and schedule an appointment to see if Invisalign is a good fit for you.