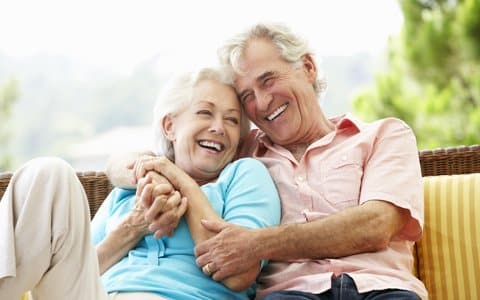 Similar to family or pediatric dentistry, there is a specific type of care designed for seniors. This is because as we age, our dental health becomes more at risk due to dry mouth, tooth loss, and teeth becoming more porous.
Senior care is designed to protect your gums and teeth. It is care that is catered to restoring your smile so that you do not have to worry about your oral health. Call our office today to see our compassionate senior care yourself.
What Is the Importance of Senior Dental Care?
Dental care in general is important for keeping your overall health strong, but as you age, your body and mouth are more susceptible to infection and decreased health. Senior dental care understands your dental and health issues and allows you to live without pain or worry.
When you were younger, you didn't have to deal with things like:
Medication.
Frequent or chronic health problems.
Dry mouth.
Changes in your immune system.
Senior dental care takes all of these things into account during your appointment to protect you and your oral health.
Everyone should have routine dental appointments but these appointments are very important for our senior friends. The older you get, the more consistent you need to be in your dental appointments, so we can detect problems before they cause you pain, a lost tooth, or gum disease.
Untreated problems like gum disease can lead to strokes, heart disease, and more, so senior care is necessary for a long and pain-free life.
Where Should a Senior Get Dental Care?
As a senior, you'll want to find a dentist who is kind, compassionate, and experienced in helping seniors with their dental care. A dental team that knows your medical and dental records can make sure you get the treatment you need while keeping in mind preexisting medical conditions or medications.
Here are some things to look for when picking a dentist for senior dental care:
Ask about accommodations. This can be as simple as a hand railing on the stairs, a wheelchair ramp, or no stairs at all. A dental practice should be equipped to help you or your loved ones with whatever you need to have access to their services.
Read patient reviews. Most dental offices have reviews on their website so you can read those to determine if the environment is the kind you are looking for.
Look for experience in senior dental care. Not all dental offices have specialized treatment or training for senior care, so it is important to ask a dentist to see if they offer services like dry mouth treatment and denture care.
Schedule a consultation. This is an easy way to know what kind of dental team you will have without having to make a commitment. This will allow you to feel comfortable with the team and the environment without investing in any dental care.
If you have physical limitations or medications, our dental team will make sure you're well cared for. We take everything into consideration so we can give you excellent treatment. Call our office today to start your senior care.
How Is Senior Dental Care Different?
Senior care is unique to regular dentistry for the following reasons:
Focuses on specialized dental needs.
Accounts for increased risk factors.
Emphasizes preventive care.
Offers denture care.
Collaborates with healthcare providers.
Focuses on comfort.
Includes mobility-friendly facilities.
Usually includes unique insurance and financial options.
Schedule a Consultation today!
Get compassionate senior dental care today! Schedule an appointment with our office. Take initiative with your oral health and partner with an office that wants to help you succeed and feel comfortable with your smile.