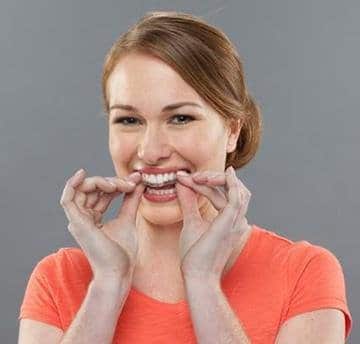 Anytime you are dealing with your oral or overall health, you want to make sure that you are making the right treatment choice that includes all of the right factors such as effectiveness, quality, and cost. An easy way to determine if a dental treatment like SureSmile or braces is right for you is through an initial consultation. Call our office today and schedule your consultation.
Understanding the Finances of Orthodontic Treatment
Orthodontic treatment, whether braces or SureSmile clear aligners, is designed to align your teeth and correct your bite to give you a stunning smile. Some factors to keep in mind when considering getting orthodontic care are the duration of the treatment, cost-effectiveness, comfort, and quality of results. This will help you weigh out what each treatment is worth to you.
Braces vs. SureSmile
Every dental treatment comes with benefits and disadvantages depending on the dental office you get the treatment from. Below are the main differences that determine the overall cost between braces and SureSmile.
Total Cost
Braces and SureSmile are pretty similar in pricing depending on your teeth, the duration of your treatment, and your results, but on average, SureSmile tends to cost more. If you value your time and comfort and want to limit in-person visits then SureSmile pays for itself with almost half of the treatment time, saving you trips to the dentist.
Dental Insurance
Most dental insurance companies will cover a portion of the treatment or the entire service. You will need to check with your provider for specifics. You'll also want to ask whether your plan applies to braces, SureSmile, or both. Dental insurance coverage can help you make your decision by outlining the total out-of pocket costs between the two services.
Payment Plans and Financing Options
Most dental offices will provide flexible payment plans so that you can get the treatment you need without stressing about breaking the bank. In addition to payment plans, you can seek out financing options that will make getting treatment more manageable.
Each dental office is different in how they accept payments and the payment plans they offer. Talk with your dentist to find out what payment options are available to you. Call our office today to learn about our payment options.
Long-Term Benefits
While cost is an important factor for determining dental treatment, it should not be the only part of your consideration. Making sure that the treatment is effective, comfortable, and long-lasting is just as, if not more, important. SureSmile can correct your bite issues, align your teeth, and improve your self-confidence in half the time of traditional braces.
With SureSmile, the entire tooth is covered by the aligner, so your teeth will move more smoothly and with less pain. Your oral health is also in better hands with SureSmile because you can remove them to brush, floss, and use mouthwash. Proper dental hygiene like this will result in less dental intervention in the future, saving you time and money. While it might be more expensive up front it will save you from additional treatment afterwards.
When deciding between braces and SureSmile, it is important to consider the long-term benefits and disadvantages of each treatment.
Schedule an Initial Consultation Today!
Remember that when you are taking care of your oral health, you are investing in your smile and in yourself. Take treatment duration, insurance, comfort, effectiveness, and quality of treatment into consideration when deciding between braces and SureSmile.
If you want to protect your oral health and improve your confidence then call our office today to see if braces or SureSmile is right for you.